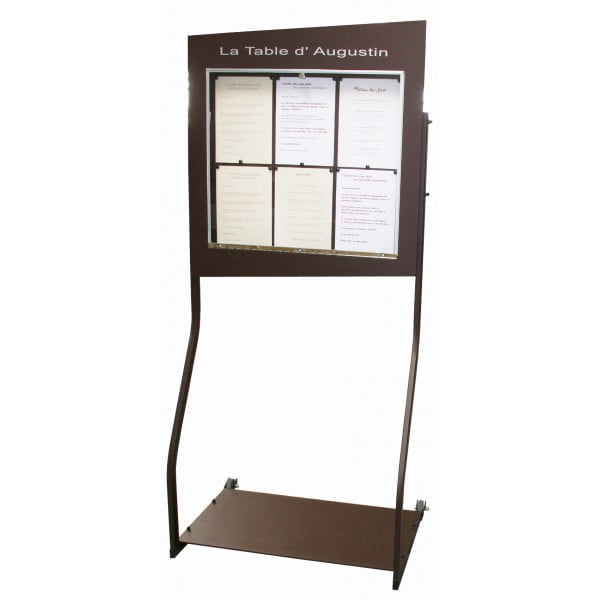 Menu holder – Various dimensions
€1.314,50
Wandgemonteerde menuhouder met LED verlichting. Met of zonder tekst 'MENU'. Dit kan ook gepersonaliseerd worden. Bevestigingsmateriaal en magneten inbegrepen bij levering. Levertijd: 3 weken.
Afmetingen:
Negen pagina's – Display afmetingen: 730(l) x 650(h) mm en 730(l) x 430(h) mm – Buitenste afmetingen: 850(b) x 500(d) x 1130(h) mm
Description
Menu holder with LED light on central stand. With or without text 'MENU'. This also can be personalised. Delivery within 3 weeks.
Dimensions:
Three pages – Display area: 700(l) x 340(h) mm – Outside dimensions: 850(w) x 630(d) x 1740(h) mm
Four pages – Display area: 490(l) x 630(h) mm – Outside dimensions: 630(w) x 630(d) x 1860(h) mm
Six pages – Display area: 700(l) x 630(h) mm – Outside dimensions: 850(w) x 630(d) x 1860(h) mm
Toevoegen aan prijsopgave